Sree Poornathrayeesa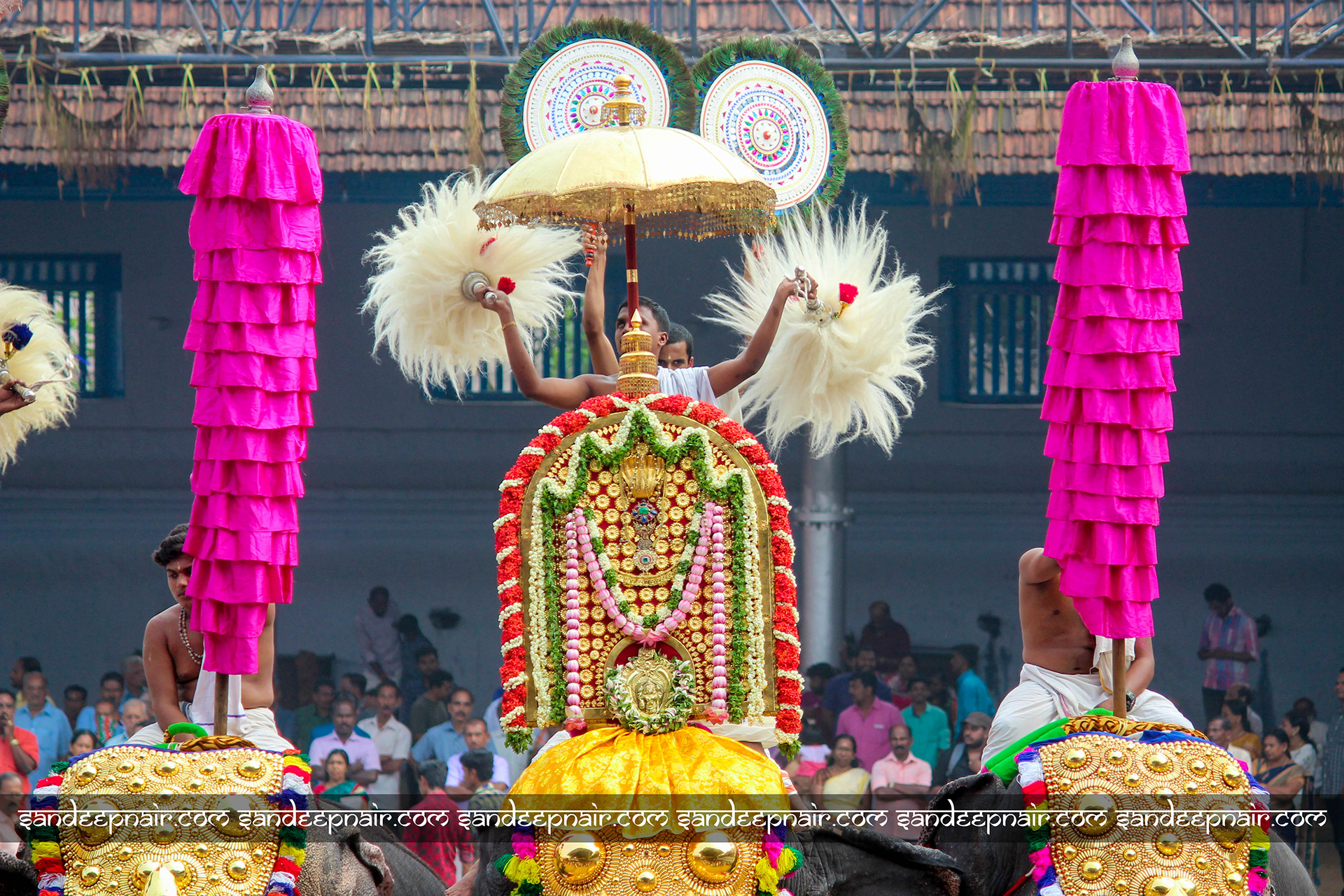 Sree Poornathrayeesa Temple is one of the most famous Vishnu Temples in Kerala. Situated in Tripunithura, Kochi, the former capital of the erstwhile Kingdom of Cochin, this temple is famous for its yearly festival "Vrischikotsavam".
Lord Poornathrayeesa is Maha Vishnu worshipped in the form of Santhana Gopala Murthy. Poornathrayeesa is seen in a sitting posture under the five hoods of the divine serpent Anantha. Poornathrayeesa holds Sankh, Chakra and Padma. The name "Poornathrayeesa" is deciphered as a combination of Poorna (Complete) Thrayee (3 Vedas) Isa (God), which would mean the God of 3 Vedas (Rig, Yajur and Sama).
The name of the place "Tripunithura", has similarities with the name "Poornathrayeesa", showing the possibility that one of the names would have contributed to the other. There are other versions for the origin of the name, such as it originated from the word "Poonithura" since the Idol was opened (thura) from a quiver (pooni) and even other versions which claims there was a port (thura) near by.